Our Currents Events
Travelling Specialty Show
This is an annual event held by the Irish Terrier Club of America and hosting opportunities rotate among the regional clubs.
2022 is our turn so the ITCNY will also hold a second Club Specialty in conjunction with the Delaware Kennel Club's "Celtic Classic".
So please plan to attend Saturday March 19 (ITCNY Specialty with Sweepstakes) and March 20 (ITCA Travelling specialty with Sweepstakes) at:
York Expo Center Center Arena – Memorial Hall 334 Carlisle Avenue York, PA 17404

Saturday Judges:
Sweeps – Anne Shultz
Breed – Ann Yuhasz

Sunday Judges:
Sweeps – Richard Todd Jackson
Breed – John P. Wade
Special trophies will be offered at these shows and more information will be forthcoming as plans are firmed up so please check back for hotel and hospitality details.
---
One big and fun event will be the Club dinner on Saturday March 19, 2022. The ITCNY will host this event at:
The First Post Public House
3691 East Market Street
York, PA 17402
Hotel arrangements have been made with The Wyndham Garden York Hotel, 200 Loucks Road, York , PA 17408. When making reservations please be sure to identify yourself as a part of the Irish Terrier contingent!
Festivities will commence at 6:30 pm
You can see details of the venue at their website or
you may contact the venue by email.
---
Last year's fundraising efforts were generously supported by club members.
We congratulate Jim Lamond, holder of the winning ticket for the Maud Earl limited edition lithograph.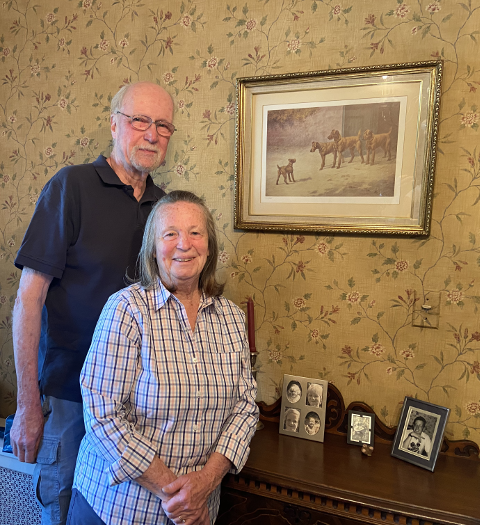 Jim and wife Mary Beth welcome Maud Earl
and Co. to their home!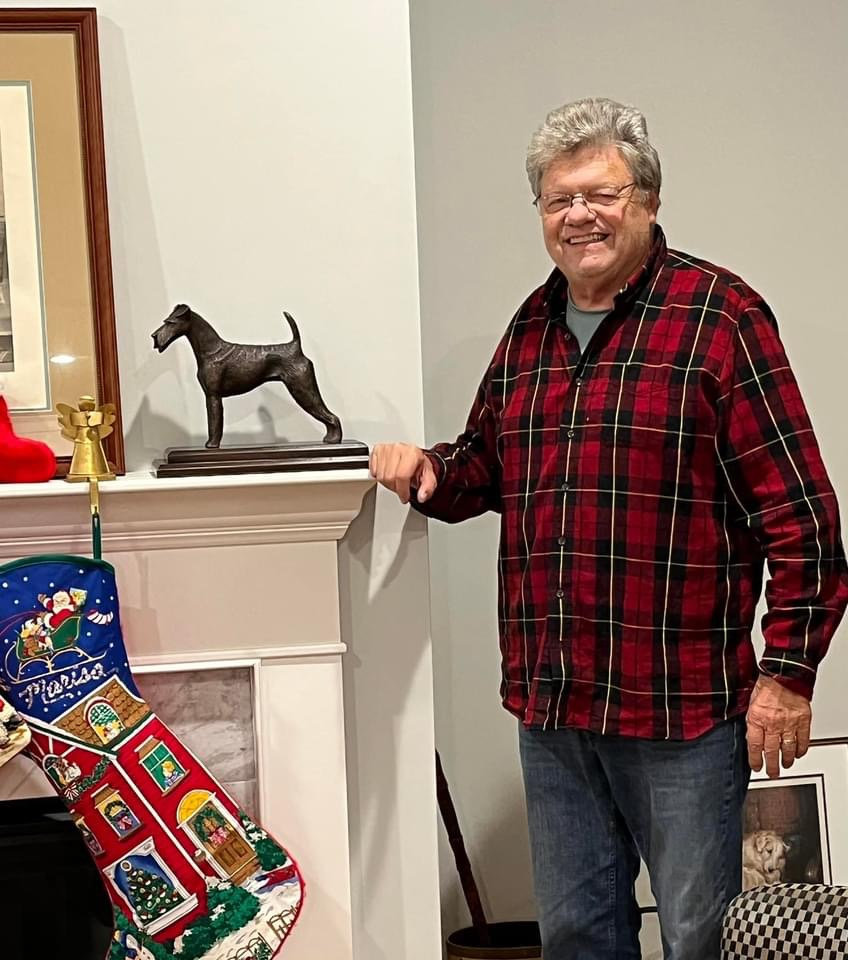 Don Brouillite was the winner of the Kelly Wamsler bronze statue of "Kate".


Both of these items are Irish Terrier treasures and we know they will be in safe and appreciative hands!!